Schools Payroll Management Software
Payroll module is supposed to calculate the monthly salaries for two different types of Staffs: Teaching and Non-Teaching.
Staffs leave details such as Loss Of Pay, Casual Leave, Personal Leave, Emergency can be recorded.
Excel import facility and mass data update keeps manual data entry to a minimum and speeds up work.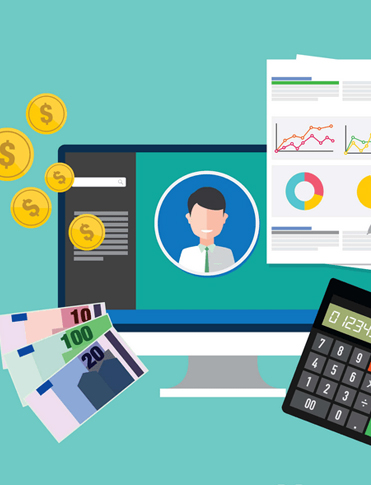 Features :
This software which efficiently tracks the details of your past, future and current Salary Transaction of your employees and it Controls the operations of the Payroll Transaction with the minimal manpower ( single staff ) & change your working strategy into trouble free, paperless management.
The biggest strength of our payroll software is it's flexibility and power to handle any type of salary structure. With extensive configuration settings we guarantee that your requirements will be perfectly addressed!
Each month, all you need to process employee salaries is to click a button. With that single click, the software accurately computes salary for all employees including Statutory Deductions ( PF / PT / ESI / TDS ), loan deductions, loss of pay, pro-rata salary, Income Tax computation etc. and all this in just a minute!
You can easily calculate PF / ESI and Leave of the Employees.
You can easily create the Pay slip which is the snapshot of a company's / Institution's financial condition.
Get Started
Take a demo; get a quote or just more information
or, Call Us
+914224371212 +914222446043
For Product Enquiry (New Clients) :
+919360039678 +919360049678
For Software Support (Existing Clients) :
+919489069678